Donating to Green Move Out is easy!
When you clean out room at the end of the year, remember to donate unused or gently used items like the ones listed above. Your donations go to local organizations, so donating is a great and effective way to give back to the community and promote sustainability.
Not sure of what you can and can't donate?
Check out the signs (above) on the Green Move Out containers for more details.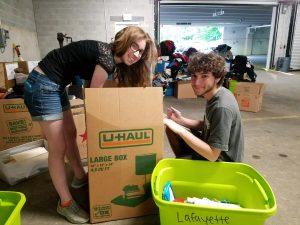 Questions about donations? Please email Kendall Roberson at robersok@lafayette.edu