Frequently Asked Questions
How do I begin the certification process?
Apply for the Sustainable Living Certificate here to begin your certification.
What is included on the checklist?
The survey assesses sustainability behaviors and encourages improvement in five main categories:
Materials
Energy
Environmental Awareness and Inclusion 
Consumption
Campus Engagement
What happens when I finish filling out the survey?
Your Eco Rep will reach out to deliver your level of certification.

You will receive a certificate, sticker, and a prize based on your level of achievement!

Hang your certificate or sticker on your door to be recognized for your efforts. And make sure to refer your friends to the survey so they can become certified as well.

As your living behaviors change throughout your time here at Lafayette, get re-certified to update your new level of achievement!
What are the certification levels?
What are the possible prizes?
Prizes are awarded based on your level of certification. When you are certified, you will be able to choose the prize you would like to be awarded.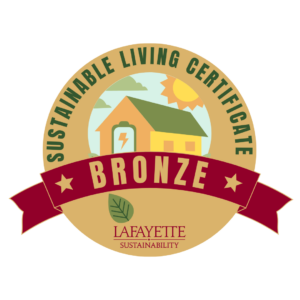 Bronze – Sustainable writing utensil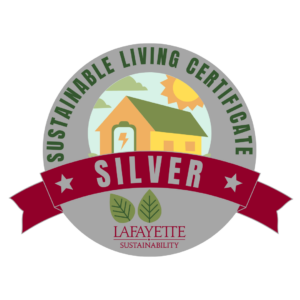 Silver – Reusable water bottle or straw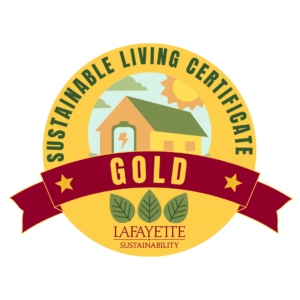 Gold – Reusable sandwich bag or tote bag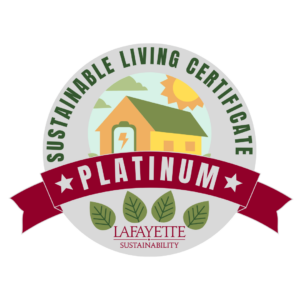 Platinum – Reusable Cutlery, Thrift Store or LaFarm Stand Gift Card
Why become certified?
Becoming certified will help individuals identify opportunities to live more sustainably while fostering positive change in our community.