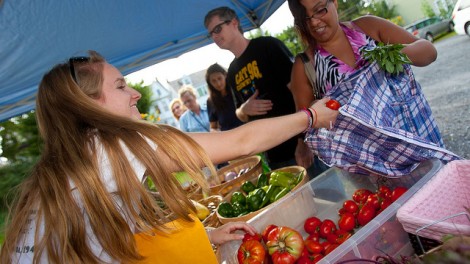 Vegetables in the Community
Vegetables in the Community: This project is a collaboration between the West Ward Neighborhood Partnership, Lafayette College, the City of Easton, and a set of other regional contributors to cultivate more fresh produce from community gardens in town and distribute them to neighborhood residents as a way to increase access to and the availability.
Learn More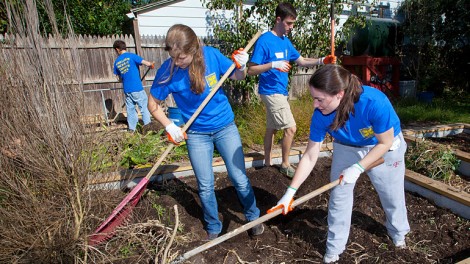 Make a Difference Day
Each year the College's Landis Center organizes projects dedicated to environmental sustainability in Easton. In 2017, for example, students helped pick produce and clean up garden beds at the Juliana Street Community Garden.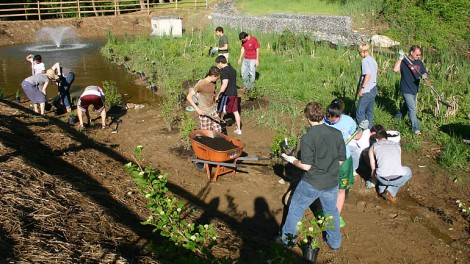 Sullivan Park
This is a stormwater detention wetland constructed in response to Hurricane Ivan (2004) and stewarded by a collaboration between local and state political representatives and students in Prof. David Brandes' Civil and Environmental Engineering classes.
Learn More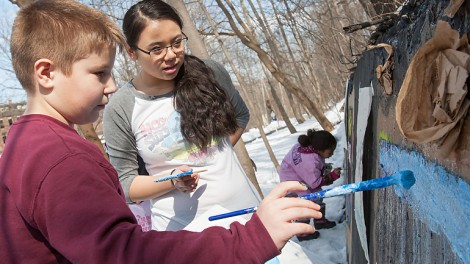 Karl Stirner Arts Trail
Faculty at the College have assisted city planners, the local arts community, and residents to help develop the KSAT as a walking trail and environmental corridor between downtown and 13th Street.  Jim Toia, director of the community arts program, serves as the chairman of the Bushkill Creek Corridor Council of the Arts.
Learn More